Prevents premature wear and tear commonly seen with material to material friction; Adds controlled instability which makes it "safe" for all users.
Provides for effortless transitions from bi-lateral to uni-lateral exercises; two people can workout on one unit; Can be set up unilaterally for a greater variety of movements.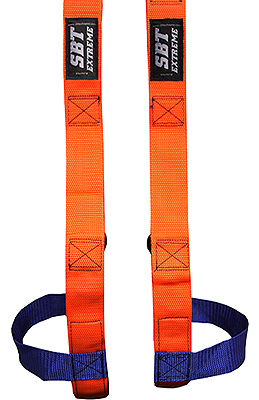 Feet will not fall out; provides correct anatomical positioning during exercise allowing plantar and dorsi flexion for maximum performance.
With SBT's Patented design, you can also use our system as a wrist wrap to prevent forearm burnout or use it as a knee holder for modified exercises for beginners.